Pioneer, trailblazer and innovator since 1875
We have led and shaped the development of abrasives from the very beginning. Our company was founded in 1867 – as a chemical factory. We have been manufacturing coated abrasives at the present location in Switzerland since 1875. The stage was set!
Just a few years after our we were founded 1867 we recognised the signs of the times: the rising quality expectations of the ongoing Industrial Revolution generated demand for suitable tools, e.g. for surface finishing. We therefore began producing emery paper and emery cloth in 1875. A market niche has been discovered. In those days we were the only Swiss manufacturer of coated abrasives. Over time our company has grown to be the one of the largest manufacturers in the industry.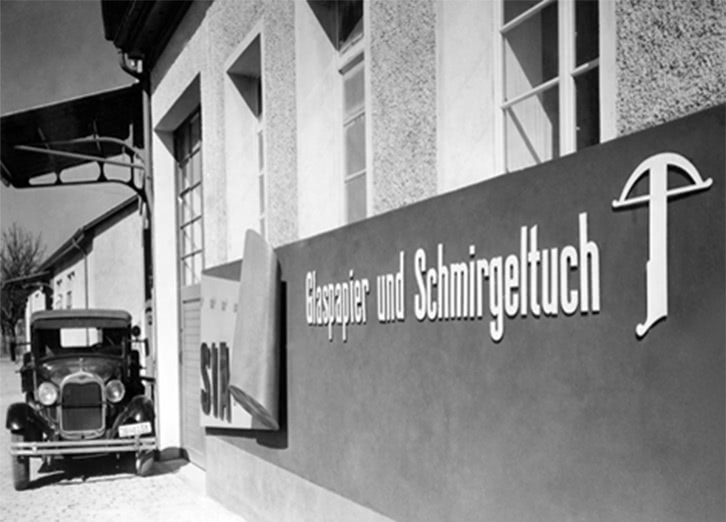 Strong workforce growth over past 40 years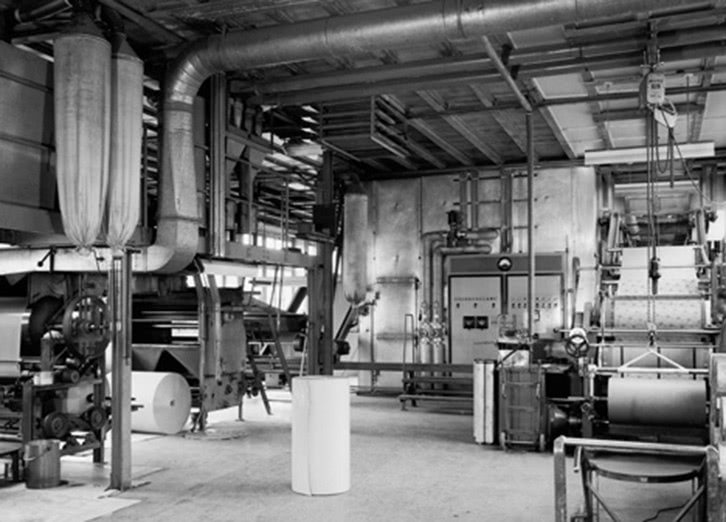 40 years ago, sia Abrasives employed fewer than 150 people. Today, it boasts a workforce of around 1300 employees worldwide devoted to all aspects of abrasive processes, from research and development, manufacturing and production, applications engineering to consultation and sales.
sia Abrasives is highly focused on global markets, exporting more than 90% of its production to over 80 countries. With own branches in Europe and overseas coupled with a world-wide network of exclusive representatives, sia Abrasives demonstrates its commitment to customer proximity and efficiency in the international arena.
Key milestones in our company's history at a glance
1809 First known formula for coated abrasives
1875 First mechanical production of coated abrasives at Frauenfeld (CH)
1914 Establishment of "Schweizer Schmirgel- und Schleifindustrie AG"
1999 Stock exchange flotation on the SIX Swiss Exchange
2001 Expansion into fleece abrasives with the acquisition of sia Fibral Ltd. (UK)
2005 Expansion into foam abrasives with the acquisition of sia Abrafoam Ltd. (UK)
2008 Takeover of sia Abrasives by Robert Bosch GmbH
2009 Delisting of sia shares from the Swiss stock exchange
2012 Opening of the "Maker 5" abrasives factory at the Frauenfeld headquarters (CH)